There is no doubt that tube ice machine technology originated from Vogt USA, and it make the best tube ice machines. For a long time, Vogt dominate the market for its top technology. The key of that technology is all about liquid supply control in the system.
After disassemble several Vogt ice machines, we can find out many essential skills.
The tube ice machine's evaporator has liquid level sensor, which control the liquid level in the evaporator and remain it in a reasonable range. That is relevant with the evaporating temperature, and that will decide if the system make white color ice or transparent ice. That is also relevant with the system's COP.
Liquid supply is under control by the evaporator's liquid level. The liquid flow can smartly adjust itself to make the system in perfect condition.
All machines have one liquid receiver above the evaporator. That is used for prevent liquid slugging during defrosting. It will hold all the liquid refrigerant caused in defrosting, and this liquid will be finished during ice making by one heat ex-changer. The heat ex-changer pre-chill the liquid supply and it is very helpful for improving the system's COP.
There is another liquid receiver which is after the condenser,  and the liquid inside is pre-heated by discharge gas. So the defrosting become very efficient and it will shorter the ice harvesting time, therefore, the ice daily productive capacity will be improved.
All machines are compact design. They can be located both vertically and horizontally. It make the delivery very easy and simple. The machine will be put horizontally in the containers during delivery. After user receive the ice machine, he just need to put it vertically, then connect the machine with water and power, and it is ready for ice making.
We research Vogt tube ice technology since 2009, and we are the only factory in China that research and learn this high technology from USA.
Other Chinese factories still go on putting 4 main refrigeration components together and continue making rubbish tube ice machines with poor and old technology.
The difference between my factory and other Chinese appear since 2009.
This video shows one 5T/day tube ice machine, made in September 3rd, 2020. 
After 10 years research and improvement, we now make tube ice machines better than Vogt, and for sure, they are much much much better than other Chinese tube ice machines.
he machine can make more than 5 tons of ice tubes everyday, and that capacity is based on 30C ambient temperature, 20C inlet water temperature.
The machine can make solid ice, no holes. The machine can make ice tubes with very tiny holes. The machine can also make ice tubes with big holes.
Hole / No hole, that all depends on the ice making time and it can be preset by users. Its original setting is for making solid ice, or called gourmet ice/ cylinder ice. Ice is 100% transparent, crystal and beautiful. If pure water is used for ice making, the ice will be more transparent, crystal than shown in the video.
The ice is perfect for cooling beverage / drink and so on. Ice is food quality with good looking. This 5T/day tube ice machine is equipped with Bitzer piston compressor, model 4HE-18Y-40P. That is a 15HP piston compressor, while other Chinese old technology machines are still using 25HP piston compressor.
The smaller compressor make the system very power-saving. Compared with using 25HP compressor, this machine can help you to save more upto 547500KWH of electricity in 10 years.
If you choose other Chinese poor technology tube ice machine, you will pay extra for more electricity bill, and that is upto 547500 KWH of electricity.
This machine is equipped with water cooling condenser+ water cooling tower, which guarantee high actual capacity in tropical areas. The refrigerant is R507a, and it is more environment-friendly than R22 or r404a. We can also use R448a, or R449a if you are from EU countries, USA or other countries, but the prices will be higher due to the expensive refrigerant.
The ice diameter is 29mm, the most popular size around the world. 22mm, 35mm diameters are also available. This tube ice machine's technology originated from Vogt, USA. And it is now better than Vogt ice machine and its price is 70% lower.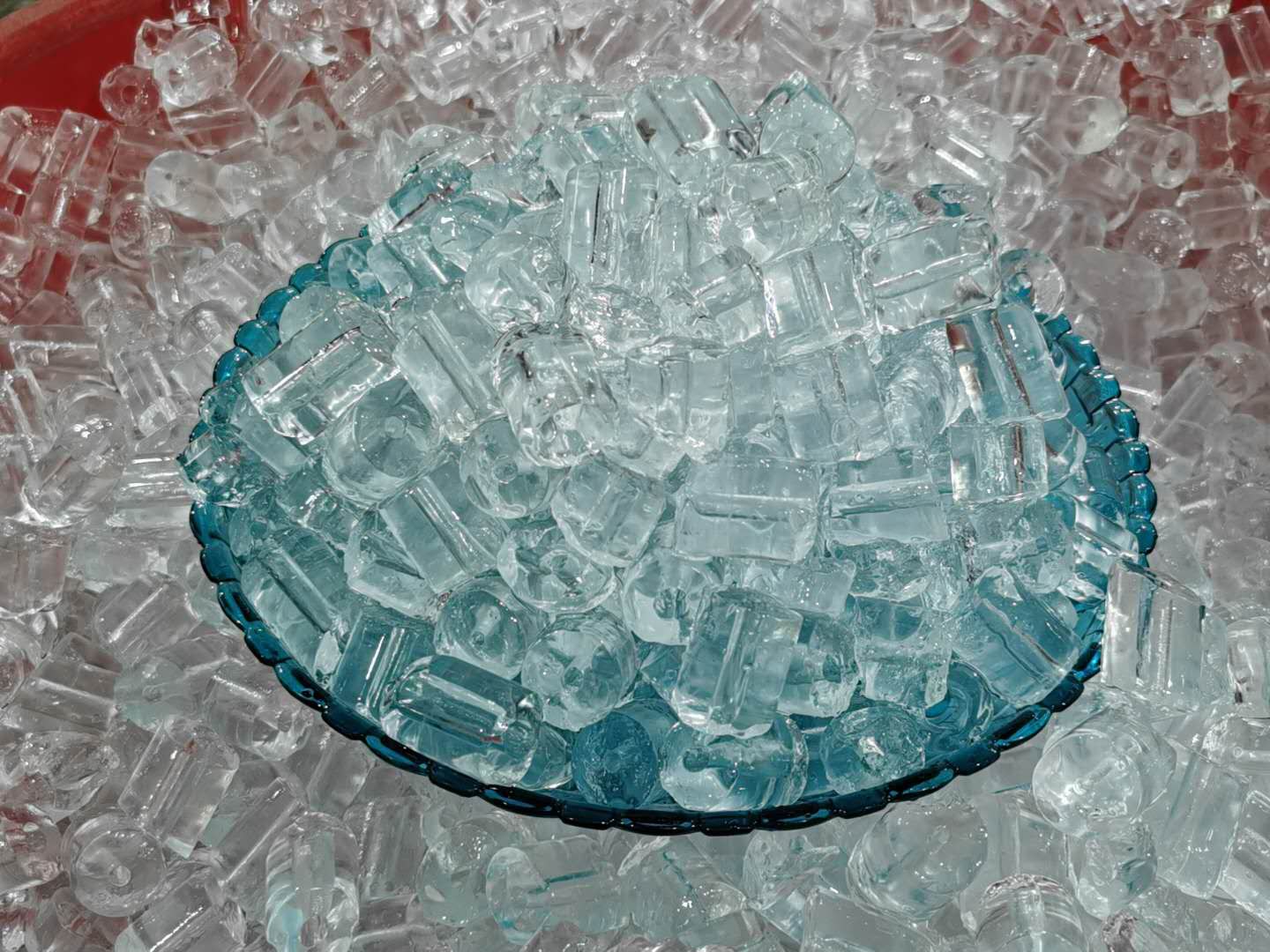 tube ice machine, Vogt ice machine, tube ice maker, ice tube machine, the best tube ice machine, China ice machine, ice machine factory, China ice machine factory, Chinese ice machine, ice machine for sale, tube ice, how to make tube ice, ice plant.
---
Post time: Sep-17-2020